Don't miss out on the 10% Discount Site Wide!
Passion, Quality & Health
Reason why to choose FATBOM

See FATBOM featured on Modern Living with Kathy Ireland!

With over 20k+ verified reviews our customers have spoken

Stay in touch and keep informed on all new products, tips & tricks

We will give you a full refund if you are not satisfied with this course
Featured on Kathy Ireland!


APPLE CIDER VINEGAR GUMMIES

COLLAGEN PEPTIDES COMPLEX
WE STAND BEHIND OUR PRODUCTS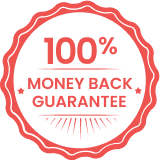 If you are dissatisfied with any FATBOM products we offer a full refund for 30 days. Please reach out to us at any time and let us know. We will do whatever we can to make it right!
We created the FATBOM brand to help bring safe and affective products to customers around the world.
Sonsy International is a customer centric company dedicated to making all of our customers happy. We provide a generous returns, listen to input, and implement changes and create new products based on customer feedback.
Thank you for coming by and please contact us with any questions or suggestions!
Regards,
QUESTIONS OR SUGGESTIONS?
Feel free to reach out with any questions, concerns or suggestions. We love hearing from our customers!